International Sales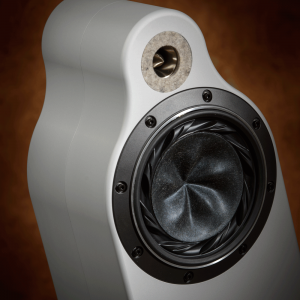 Germany:
Einstein Audio
Prinz Regent Strasse 50-60
44795 Bochum
Germany
49-234-9731512
einstein-audio.de
Hong Kong:
Forthwise Ltd.
15/F CNAC Building
10 Queen's Road Central
Hong Kong
852-2868-9993
forthwise.com
Japan:
Zephyrn Inc.
51-10 Nakamarucho
Itabashi-ku
Tokyo 173-0026
Japan
81-3-5917-4500
zephyrn.com
Philippines:
RAR33 Audio
3 Taylor Street, Ayala Hillside Estates
Old Balara, Quezon City
Philippines
63-917-8272715
Singapore:
Ocean Way Audio Singapore PL
No. 1 Coleman Street
#01-09/02-08, The Adelphi
Singapore 179803
65-91155962
United Kingdom:
Peter Goldsbrough
The Thought Process
Boarders House
York Road
Earls Colne, CO6 2RN
07811 456239
thethoughtprocess.com
Domestic Sales (USA/Canada):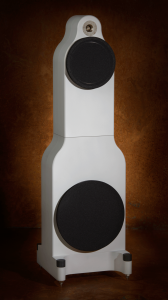 North American sales are handled exclusively through AudioMachina's state-of-the-art facility in the Rocky Mountain foothills in northern Colorado. Why no domestic dealer network? Simple: Every single AudioMachina loudspeaker system is 100% handcrafted, from beginning to end, to the highest possible standards of quality and performance, by designer Dr. Karl Schuemann personally. To our knowledge, we are the only truly state-of-the-art loudspeaker manufacturer in the world which is dedicated to this level of perfection. Unfortunately, the sales volume which would result from a widespread dealer network would be impossible to meet without an attendant loss in quality and craftsmanship. We prefer to remain "the finest in the world," even if it limits our sales volume.
Personal auditions are by appointment only. We have a beautiful facility with excellent ancillary equipment, and encourage anyone interested in the finest musical reproduction to pay us a visit.
Because the retail prices of our speakers are already 1/2 to 1/3 the cost of comparable "big name" models, we do not offer deep discounts on our prices. However, we do offer up to a 20% credit, upon purchase of one of our systems, towards your time and travel expenses. So, whether you are interested in the mighty-mite CRM, or the just-plain-mighty Maestro S, or anything in between, it is well worth your planning a pleasant, no-pressure visit to our facility and enjoying some of the finest music reproduction in the world.
We are located in the Rocky Mountain foothills above Fort Collins CO, an area of great natural beauty and one of the nicest small cities in America. We are a pleasant 90-minute drive from Denver International Airport (DEN), centrally located in the US and easily accessible by all major airlines. Those with private planes or jets will find it even more convenient to fly into Fort Collins-Loveland Municipal Airport (FNL), a very nice regional airport which can accommodate all but the largest jets. FNL also has direct commercial flights from Las Vegas and Phoenix-Mesa via Allegiant Air.
The Fort Collins "Old Town" downtown district has an exceptional selection of restaurants and brew pubs. These are some of the best:
Beau Jo's Pizza, 100 N. College, 970-498-8898
Great handmade Rocky Mountain pizza.
Bisetti's, 120 S. College, 970-493-0086
Classic Italian place.
Canyon Chop House, 221 Canyon, 970-493-9588
Classic Steak house in a unique setting.
Chocolate Cafe, 102 W. Olive, 970-482-2725
Delicious desserts.
Coopersmith's, 5 Old Town Square, 970-498-0483
Excellent brew pub with fantastic food, my personal all-around fave.
Crown Pub, 134 S. College, 970-484-5929
Classic English pub, great burgers.
Jay's Bistro, 135 W. Oak, 970-482-9203
Classy and elegant, excellent food and wine.
Lucile's, 400 S. Meldrum, 970-225-5464
Mandatory for breakfast, but be prepared to wait outside.
The Melting Pot, 334 E. Mountain, 970-207-0100
Tasty Fondue in an intimate setting.
Rio Grande, 143 W. Mountain, 970-224-5428
Great Mexican food and margaritas.
Walrus Ice Cream, 125 W. Mountain, 970-482-5919
Excellent homemade ice cream.
Fort Collins Hotels:
Downtown:
Armstrong Hotel, 259 S. College Ave., 970-484-3883
A small but excellent restored hotel in the heart of the vibrant "Old Town" downtown scene. Reservations recommended well in advance.
Harmony Corridor: (Easily accessible from both I-25 and our location)
Comfort Suites, 1415 Oakridge Dr., 970-206-4597
Hampton Inn, 1620 Oakridge Dr., 970-229-5927
Hilton Garden Inn, 2821 E. Harmony Rd., 970-225-2900
Holiday Inn Express, 1426 Oakridge Dr., 970-225-2200
Homewood Suites by Hilton, 1521 Oakridge Dr., 970-225-2400
We strongly recommend that if possible, you take an extra day or two and visit Estes Park and Rocky Mountain National Park, an easy and beautiful drive up the Thompson River Canyon from here. We believe you will not only very much enjoy a relaxing visit to our facility, but will enjoy a relaxing trip to our picturesque area as well.
We look forward to seeing you!
Karl Schuemann, President
AudioMachina Inc.
15850 Steller Ridge Road
Loveland CO 80538
970-412-1718
info@audiomachina.com